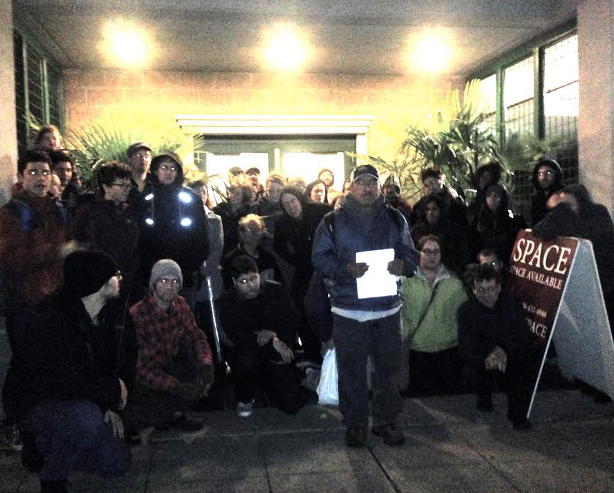 José did nine days of cleaning and landscaping work for the Meniz Company as a day laborer several months ago. The owners of the company, Johnny, Victor, and Oscar Meniz, hired him at a rate of $15/hr for a total of 78 hours. When the time came to pay José for his work, the Meniz brothers decided to steal his wages ($1,170) instead.
Frustrated, José contacted the Seattle Solidarity Network, who voted to take on his fight. We quickly found that the Meniz brothers have a history of abusing workers. The Meniz Company was cited by the Washington State Department of Labor and Industries for stealing overtime pay, deducting and pocketing extra money from worker paychecks, and writing workers bad checks in February of 2012. One of the brothers, Oscar, owns another business, already on the Labor and Industries contractor "strike list" for wage and hour violations. Clearly, the Meniz brothers have made a habit of greedily exploiting honest workers.
On Monday, December 22, José and a group of SeaSolers confronted Victor and Johnny Meniz at a coffee shop, demanding that José be paid in full. Both thieves were startled and confused as José confidently handed over the demand. We gave the Meniz brothers two weeks to pay up.
After two weeks, the bosses hadn't paid what they owed so SeaSolers put up posters exposing their deeds around the Meniz Company office at 5470 Shilshole Ave NW in Ballard. José and SeaSol are gearing up to take further direct action against the Meniz Company if they do not pay José's wages. If you're interested in helping or have questions, please contact SeaSol.